Carpet Remnants
Sometimes the smallest things can have the largest impact. Carpet remnants may not seem like much at first glance, but there are many ways to use them to better your home. At Emerson Carpet One Floor & Home, we have carpet remnants of all types. If you're looking for leftover carpet for a small room or a project, stop by our showroom in Baton Rouge, LA to see what we have.
What is a Carpet Remnant?
A carpet remnant is a leftover piece of carpet from an installation. Leftover carpet remnants are not damaged, stained, or dirty, but they are not useful in the original application. We keep carpet remnants because they can be made into area rugs, used for padding in specific places, or they can be useful for children's projects. Some carpet remnants can even be used for a whole room, depending on the size, which can drastically reduce the cost.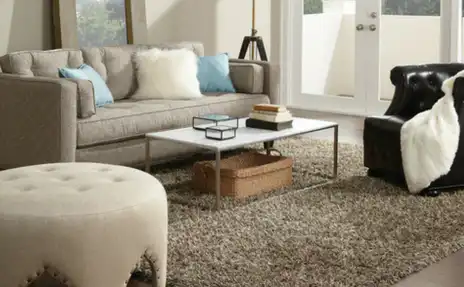 Best Places for Carpet Remnants
One of the primary uses for carpet remnants is custom area rugs. We can create an area rug with carpet remnants and custom back it and bind it to make it uniquely yours. Along with area rugs, staircase runners are an excellent option for carpet remnants. You can make your stairs softer without spending a considerable amount when you choose a carpet remnant. Staircases to basements are also ideal for carpet remnants because they are usually bare wood which can be slippery. Plus, adding carpet can make accidents less likely, which is especially important on stairs.
Another use for carpet remnants is using them to help you move large pieces of furniture. We know how precious your floors are, and we're here to help you protect them. When moving large furniture on hard-surface flooring, place carpet under each leg. You can then push the furniture across the room without leaving scratches and damaging your beautiful floors.
Carpet remnants can also be used for lining cabinets, creating a yoga mat, and making your garage floors less slippery. Line cabinets with carpet for things that you don't want to scratch, use a carpet yoga mat to make yourself more comfortable, and line your garage with carpet to ensure getting out of your car is a breeze.
To learn more about Carpet Remnants, contact Emerson Carpet One Floor & Home or visit our showroom in Baton Rouge, LA. We're proud to serve customers throughout Baton Rouge, LA, including the cities of Baton Rouge, Gonzales, Prairieville, Denham Springs and Baker.